Are you frustrated at not being able to move forward with your guitar?
Perhaps you've been stuck on the YouTube video-go-round, making little progress and not sure what to do next. From experience we know that nothing beats getting in the room with a good guitar teacher, so this could be your next step.
Did you know that talent is a myth?
Have you always wanted to play guitar but don't think you have the talent? Everyone has talent, everyone has musical ability, it just needs to be unlocked with the right key. When you find a teacher who will teach you properly, teach you the right skills in the right order, you will discover the talent and musical ability that is within you.
Do you have what it takes?
Learning guitar isn't easy, but it is fun, and with the right guidance and support you can progress quickly along the road toward becoming the guitarist you dream of being.
Stuck in a rut and don't know where to turn?
Here at the Christchurch Guitar School we specialise in teaching beginners and intermediate level guitar players who are not sure what to do next or what is the next step to take. If this is you, book your free introductory lesson because we get results fast.
What do you get at Christchurch Guitar School?
When you join our school we provide you with your first lesson free.  At that first lesson we:
assess where you are at now with your guitar playing;
talk about your dreams, find out where you want to go;
make a plan for you so you can get moving straight away.
We are not here to judge, we are here to help and have fun together on this wonderful musical journey.  We always say, "every  great guitarist in the world was once at the stage you at now", and our job is to help you along that journey so you can achieve your musical dreams too.
We teach all styles of guitar to all ages. We can help you if you've started to learn at school and want some extra tuition, or you're picking the guitar up again after school. You're never too old or too young to get started. Getting started means getting in contact with us so we can help you get going along the journey. Whether you are an acoustic player or an electric player, we can move you forward quickly.
We get results fast with proven methods of learning. We teach in a modern, fun way to ensure you do not get bored while not missing out on the crucial parts of music which must be learned or you will stall.
Stalling can be the biggest killer of progress and musical dreams. Stalling can happen when you try to learn something by yourself and don't know what you don't know, or you become overwhelmed trying to learn too much too quickly.
This is where we come in; we are teachers who know what to teach so you don't stall and aren't overwhelmed by too much work.  Stalling and overwhelm cause people to quit.  Having a good teacher is essential to this journey so you can learn positively; you succeed and have fun doing it.
Lesson plans and structure are tailored to meet your goals.  Each person has different needs and we endeavour to accommodate with lesson times, plans and content that will suit you.
Guitar amps are supplied if you play electric; just bring yourself, your guitar and a lead to plug in. At Christchuch Guitar School we want you to succeed in learning guitar and achieving your musical dreams.
We recognise that music is social, and it's fun to enjoy it with others.  We prepare you to play with other musicians by offering specialised jam sessions, lesson jams and group lessons where you learn in a group and jam together at the end. Learning and playing music together is so much fun!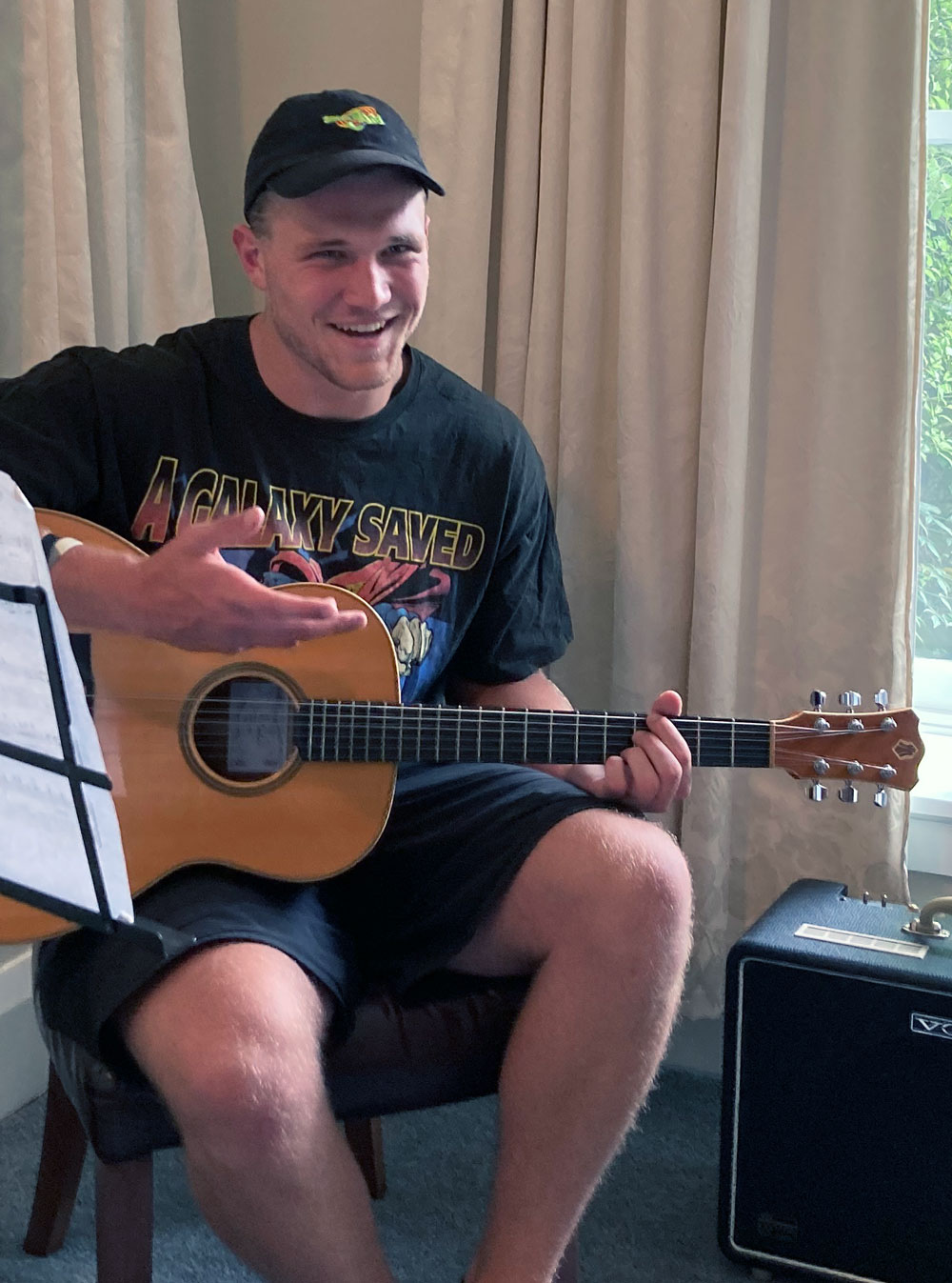 All Levels: From total beginners through to advanced players.
Tailored Lessons: Individual lesson plans tailored for you, your ability and your goals.
Fast Results: Quick wins that help you stay motivated while learning.
All Music Styles: No need to get stuck in a guitar rut.
Proven Teaching Methods: Why reinvent the wheel?! Our approach to guitar is tried and true.
Specialist Jam Classes: The fun, safe way to learn to improvise and play with others.
Bonus Master Classes: Learn from the best national and international guitarists in person and online.
Flexible lesson times: Suitable for shift workers and others with tricky schedules.
Comfortable Studios: Clean, safe, distraction-free learning environments.
Free Intro Lesson: Try Christchurch Guitar School for yourself, totally risk-free.
"My guitar playing has really improved since I started learning with Greg. After I got into a hole following YouTube videos and getting nowhere I decided that I needed to find the best teacher who will help me navigate and progress quickly. Greg breaks down the complicated parts, making it easier and simpler for me to learn. He has a lot of knowledge and resources designed specifically to what I want to do. He is very patient and focused on helping me get better, most of all I'm having a lot of fun and enjoying playing my guitar again."
- Jesse Watt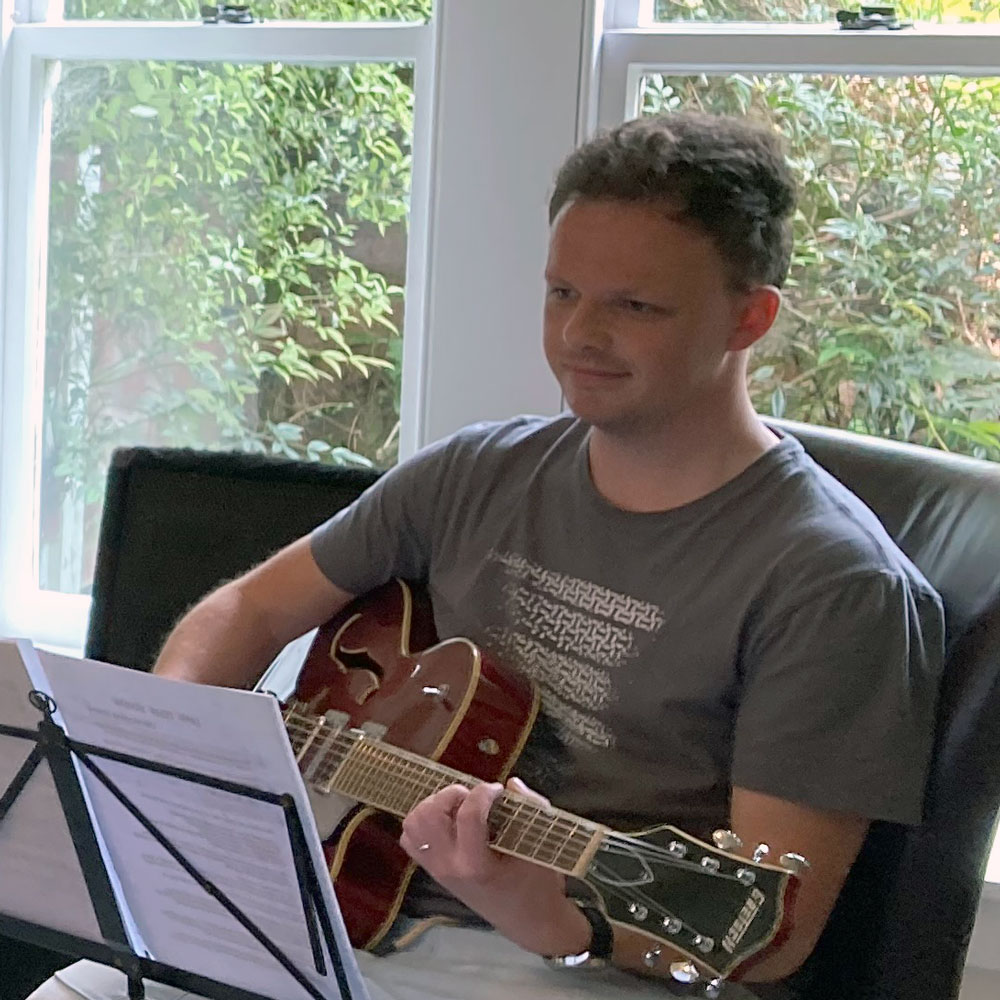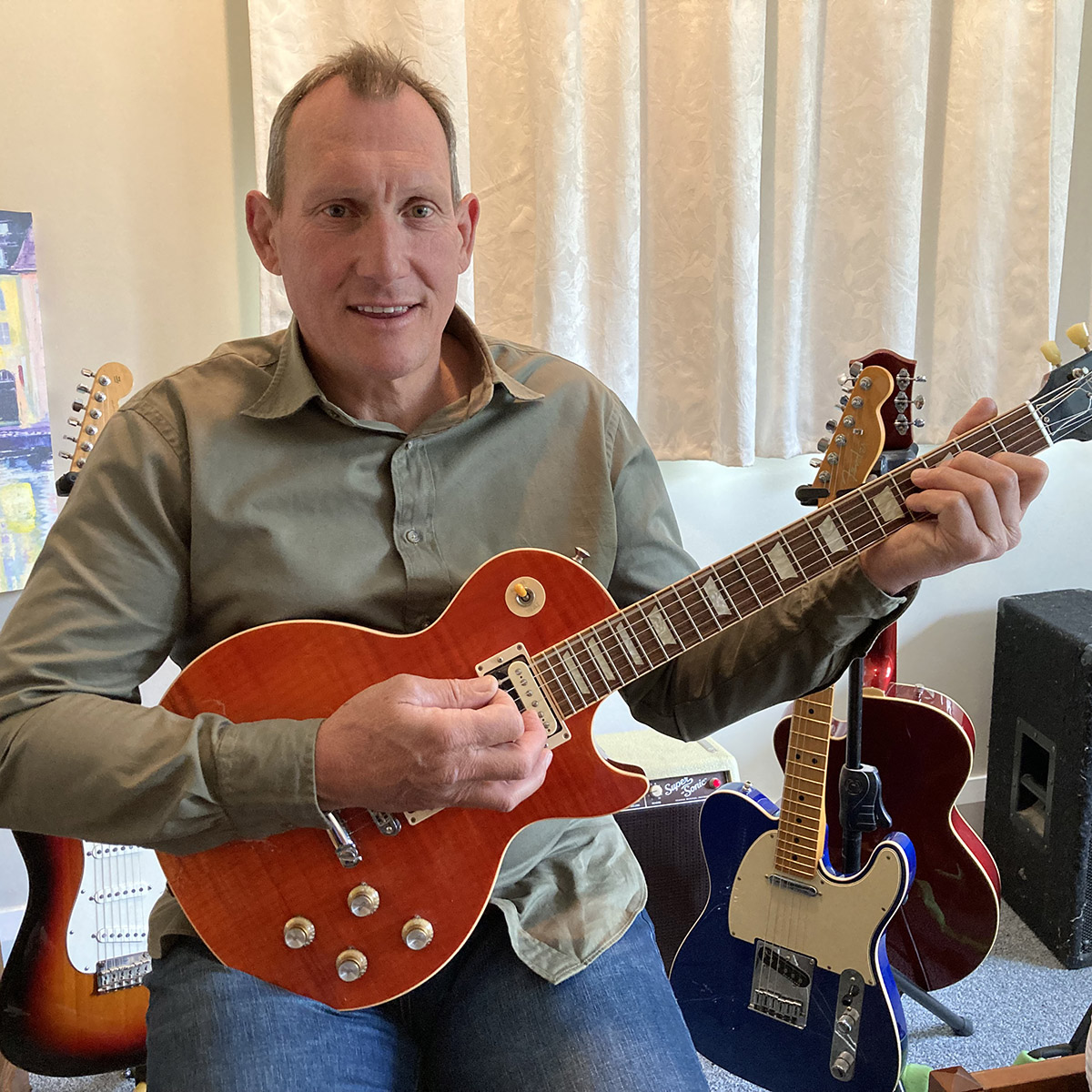 "Hi, I'm Greg and I offer the best value guitar lessons in Christchurch. I am an experienced guitar player from a musical family and love to see people like you light up when they learn a new lick or master a new technique.
In my younger years I was a sports coach and now bring those skills to teaching guitar, helping and guiding aspiring guitar players like you to achieve your dreams.
I promise you the best value guitar lessons in Christchurch that will help you make progress fast. Contact me now for a free introductory lesson."
Contact us to book your free introductory lesson. Call 0800 62 22 84 today!
This is your chance to meet Greg and find out if Christchurch Guitar School is the right fit for you. Call us now on 0800 62 22 84 or complete the form to learn more.
Christchurch Guitar School is located at 2 Galway Avenue, Bryndwr, Christchurch.